The Canada-Inuit Nunangat-United Kingdom Arctic Research Programme
Welcome to the collaboration platform for the Canada-Inuit Nunangat-United Kingdom Arctic Research Programme.

The purpose of this platform is to bring UK, Canadian and Inuit researchers and stakeholders together, to find and contact potential partners interested in developing a proposal for this call. We invite you to register with your details and research expertise or knowledge, which will allow you access to the collaboration finder, where you will be able to search for and contact people across multiple disciplines and both countries. The platform also includes information about the programme and upcoming events.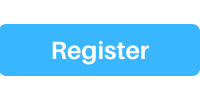 Please see the Call for Research Proposals for full details and how to apply. Letters of Intent are now invited to be submitted by 4 August 2021 through the FRQnet online platform by the Canadian Principal Investigator on behalf of the project.If you have any queries about the programme, please find the details of who to contact on the Contacts and Links page.



If you have any further queries about the collaboration platform, please contact Jennifer Morris, jennifer.morris@nerc.ukri.org




Data protection statement

This platform is hosted by UK Research and Innovation on behalf of all partners for this programme. All personal data provided to UK Research and Innovation via this registration form will be processed in accordance with current UK data protection legislation. Details can be found in the guidance notes and on the UK Research and Innovation Privacy Notice (https://www.ukri.org/privacy-notice/). The programme team will carry out reasonable checks on any web links to personal or institutional websites to ensure the information appears to be genuine. However, the programme team cannot guarantee the authenticity or accuracy of the information provided. The programme team will remove any irrelevant, inappropriate or offensive information found on the platform. Advertisements for products or services, beyond what the call requires, will be removed. The platform will close on 1 December 2021, and all data will be deleted.